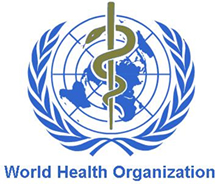 The World Health Organization is undergoing the 11th revision of the International Classification of Diseases (ICD) with the aim to produce a classification that is ready for electronic health records that will serve as a standard for scientific comparability and communication. For more information click http://www.who.int/classifications/icd/en/index.html
For this purpose the American Society of Hematology (ASH), the European Society of Hematology (EHA) and the Japanese Society of Hematology (JSH) collaborate in the ICD-11 Hematology Working Group. In addition hematologists from other parts of the world are participating in this group. For more information about this global hematology working group please click (link to pdf memberlist working group).
This working group, officially acknowledged by WHO, is not only working on updating the current ICD hematology codes but is also aiming for harmonization with other WHO working groups.
In May 2010 the working group produced its first draft report. Currently the group is working on the second draft with harmonization as the main theme.

To read the PDF file you will need Adobe Acrobat Reader DC installed on your computer.