Preface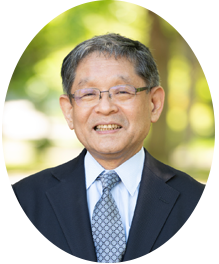 Dear Colleagues:
On behalf of the Organizing Committee, I cordially invite you all to attend the 14th International Symposium of the Japanese Society of Hematology (JSH) on July 13-14, 2024. The symposium will be held at the Hakodate Kokusai Hotel in the city of Hakodate, Hokkaido, Japan, with the theme "Hematology in Children and Adults".
The symposium will cover both clinical and scientific advances in myeloid and lymphoid malignancies, as well as new technologies in immunotherapies and cell therapies. Approximately ten sessions are planned, each with 3 to 4 invited speakers from a variety of countries in Europe, North America, Oceania, and Asia. Two joint sessions are planned: one between the JSH and the American Society of Hematology (ASH) and the other between the JSH and the European Hematology Association (EHA). There will also be an oral session for presenters selected from the poster session.
In addition, there will be a focus on pediatric hematology because I am a pediatrician. I understand that some disorders, such as myelodysplastic syndrome in adolescents and young adults (AYAs), are somewhat similar to those in children because of the prevalence of germline predisposition. We will discuss the management of congenital or inherited blood disorders in detail, and I am sure that adult hematologists will find it very interesting to participate in such sessions.
The city of Hakodate is located in Hokkaido, in the northern part of Japan. It has an airport with many connections to major airports such as Tokyo, Osaka, Nagoya, and Sapporo. The city also has a train terminal for the Shinkansen, a bullet train. It takes 4 hours to get there from Tokyo. Hokkaido is cool even in the summer, and there are many places to visit, such as Mt. Hakodate, Goryokaku, the Trappist Monastery, and fancy hot springs.
I look forward to seeing you all in person at the 2024 International Symposium in Hakodate and hope to have a fruitful discussion.
Atsushi Manabe, President
The 14th JSH International Symposium