Preface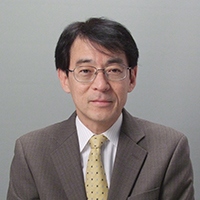 Dear Colleagues
On behalf of the organizing committee, it is my great pleasure to invite you present at the 9th Japanese Society of Hematology (JSH) International Symposium, "Epigenetic abnormalities and therapies of hematologic malignancies." In this meeting, which will be held in Kyoto, Japan, on July 27 and 28, 2018, we will discuss recent advances in the understanding of epigenetic mechanisms in the etiology of and therapeutic approaches to hematological malignancies. To attract both clinical doctors and basic scientists in the hematology field, the symposium will feature plenary presentations from leaders in the basic and clinical hematology. We will offer a poster session and numerous networking opportunities. This International Symposium also includes two joint sessions; one between the JSH and the American Society of Hematology (ASH) and one between JSH and the European Hematology Association (EHA).
Nowadays, high-speed sequencing technologies have identified many novel mutations in a variety of genes, including those involved in epigenetics and splicing. Mutations in molecules involved in cohesin complex will also fall into the category of epigenetic mutations in the broad sense. Recent advances in this field are outstanding; epigenetic aspects of molecular mechanisms underlying the hematological malignancies are being extensively investigated, and many exciting findings have recently been reported. In addition, novel molecular targeted therapies against epigenetic-related molecules have been proved useful in clinical fields, and many drugs are now clinically used or under clinical trials, including DNA methylase inhibitors, EZH1/2 inhibitors, IDH1/2 inhibitors, as well as inhibitors of chromatin methylases, demethylases and splicing factors. We hope that the participants will learn much about the front-line basic science and clinical applications, and enthusiastically discuss the basic and clinical topics with world leading scientists to establish new collaborations and friendship.
Kyoto is a beautiful and special city. Please come and join us to enjoy the historic city, and traditional Kyoto cuisine in addition to good science. We look forward to welcoming you to Kyoto in May 2018. See you all in Kyoto!
Toshio Kitamura
President 9th JSH International Symposium
Institute of Medical Science, University of Tokyo