Greeting
Koichi Akashi, M.D., Ph.D.
(Professor,Department of Medicine and Biosystemic Science,
Faculty of Medicine, Kyushu University)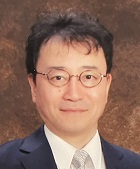 It is my great pleasure to announce that the 84th Annual Meeting of the Japanese Society of Hematology will be held in Fukuoka, Japan, from Friday, October 14 to Sunday, October 16, 2022.
As of January 2022, we are in the middle of the sixth wave of COVID-19 infection, and condition of the pandemic at the next meeting is unpredictable. Despite the various restrictions, Dr. Miyazaki and Dr. Harigae organized the 82nd and 83rd Annual Meetings, respectively, and dedicated their efforts to protect the main mission of the Japanese Society of Hematology (JSH). Through the unprecedented circumstances from previous meetings, the members of JSH had an opportunity to reflect on the significance and nature of our society. We were reminded that it is very important to get together face to face to for members to exchange information and foster friendship, but we also strongly recognized the need for new means of communication including a web conference. We plan to have the majority of the sessions on-site in Fukuoka in a hybrid format that enables participation on the web. We will endeavor to develop a diverse and innovative program, including the latest information on molecular targeted drugs and genomic medicine. We will also strive to invite overseas speakers as long as circumstances permit.
Featured on the conference poster, the sculpture that stands against the morning sun is "The Hand of God," an artwork created by Carl Milles (1875–1955) in his final years. It is the symbol of Kyushu University Hospital, reflecting the spirit of the medical profession, which struggles and strives upon the hand of God. Hematology, to which we are devoted, is a truly interesting and fascinating field of medicine. I sincerely hope that all the members of JSH and all those involved will help make the 84th Annual Meeting a great success. Thank you in advance for your kind support and cooperation.