Greeting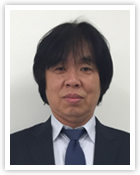 Itaru Matsumura, M.D., Ph.D.
Congress President
Professor & Chairman, Department of Hematology & Rheumatology,
Kindai University Faculty of Medicine
The annual meeting of the Japanese Society of Hematology will be held at the Osaka International Convention Center (Grand Cube Osaka) over the three-day period from Friday October 12 to Sunday October 14, 2018.
I am honored to serve as a president of the 80th Annual Meeting of the Japanese Society of Hematology.
History of our society and the 80th anniversary meeting
 In 1937, the Japanese Society of Hematology was established and its 1st annual meeting was held in Kyoto under the leadership of Prof. Seizo Katsunuma (Nagoya University) in the next year. In 1959, the Japanese Society of Clinical Hematology was established, and its 1st annual meeting was conducted by Prof. Sadataka Tasaka (Tokyo University) in Tokyo. These two societies had been independent and held their conferences separately for a long time. Then, they reached a turning-point in 2002; they began arranging their annual conferences to be simultaneously held in 2002-2004, and conducted joint meetings in 2005-2007. Finally, the Japanese Society of Hematology and the Japanese Society of Clinical Hematology joined together into one big society, the Japanese Society of Hematology (JSH) in 2008 as we see today. Since this unification, the number of the participants in the meeting has increased year on year. At the last gathering, over 6,800 people joined the JSH meeting in 2017.
 The 80th JSH congress in 2018 should be a milestone for further development of our society. The main theme of this conference is "Progress of the Japanese Society of Hematology". Under this slogan, I hope that the host of the congress and the participants altogether will have a good chance to recognize and reconfirm our noble responsibility for handing on the torch of wonderful works of earlier researchers and learning from them. You will find exhibition panels on Japanese history of hematology that are displayed during the congress. Please enjoy them, as the old proverb says, "Inquire of the ancients about modern affairs."
About the program of the 80th JSH congress
 The advent of molecular targeted therapies has greatly improved clinical outcomes of hematologic malignancies such as chronic myeloid leukemia, malignant lymphoma, and multiple myeloma. Also, more new agents are now under development. So, in this congress, we will hold the presidential symposium with a theme "Cutting edge of molecular targeted therapies for hematologic malignancies" will be delivered, in which prominent speakers both from abroad and in Japan will talk about the most advanced therapies and new issues. Also, a presidential lecture entitled "Progress of molecular targeted therapies from bench-to-bedside" will be given.
 On the other hand of molecular target therapies, immune therapies such as PD-1/PD-L1 antibodies have brought about a paradigm shift in solid tumor therapeutics, which are expected to be adapted to hematologic malignancies as well. With the fact that regulatory T cells play central roles among various types of cells in anti-tumor immune reactions, we have invited one of the very best Japanese scientists, Prof. Shimon Sakaguchi, who was the first to discover regulatory T cells in the world, as a speaker for the special lecture. I am sure that his speech will be exciting enough to inspire us to much more advanced therapeutic approaches and new research interests.
 Including these programs, we will have thirteen symposiums in total, which will cover various research topics and issues ranging from basic science to clinical hematology.
 I would also like to highlight other two programs. These are for young doctors and researchers, who are supposed to succeed to us in the near future. One is a symposium entitled "Young leading hematologists in Japan". The other is the Scientific Exchange Training Program (SETP). Four SETP sessions will be conducted in cooperation of the American Society of Hematology (ASH). In these sessions, Japanese postdoctoral fellows or graduate students will present their research data in English and discuss with the participants and commentators from ASH. I hope that these programs will help our young successors encourage and motivate them to be actively self-cultivated and be successful hematologists or researchers.
Globalization of the congress
 JSH has established good relationship with the ASH, the European Hematology Association (EHA), and Asian hematologic societies including those of China, Taiwan, South Korea, Thailand, Singapore, and India and has promoted the globalization of itself during the last decade. You will see the fruits of its globalization through the special lectures that will be given by the presidents of ASH and EHA, who will join us at the 80th JSH congress in 2018. In addition, we will have two distinguished joint symposiums: One is with ASH under the theme of "Recent advances in bone marrow failure", and the other is with EHA under the theme of "Path to TFR: Role of immune function in CML". Also, we will have a joint panel discussion session focusing on "B cell malignancies (including multiple myeloma)" with above-mentioned Asian hematologic societies.
 The number of participants from abroad, especially from Asia, has increased year on year and has reached over 100 in the recent meetings. For the participants from abroad, all symposiums and several education lectures in this congress will be presented and discussed in English. Also, we will increase general oral sessions conducted in English.
Welcome to Osaka!
 It was in 2014 that the JSH congress was held in Osaka the last time. It was the 76th meeting, and its congress president was the ex-president of JSH, Prof. Yuzuru Kanakura, who is my mentor too. Only 4 years have passed since then. However, I am sure that you will be satisfied with your stay in this fascinating city this time too.
 Osaka is the second biggest city in Japan, which is called "aqua metropolis" because it is beautifully surrounded by several big rivers. Not only historical architecture such as Osaka Castle and Tsutenkaku (a symbolic tower of Tennoji) are there in Osaka but also you will find a number of tourist attractions like Grand Front Osaka (a large commercial complex), Abeno Harukas (the tallest building in Japan), Universal Studios Japan (USJ), and Osaka Aquarium KAIYUKAN. Moreover, you will have chances to taste various types of delicious food here. Osaka has been one of the most famous cities in Japan for its food culture, which is called "Kuidaore", meaning "eat to bankruptcy".
 At present, our program committee members and congress secretariats are eagerly working on the preparation of the congress in order to make this 80th annual meeting scientifically meaningful and truly enjoyable for all the participants.
 We would like as many of you as possible to come and join us at the 80th JSH congress in 2018. We will welcome you with the warm hearted Japanese spirit of hospitality, ´OMOTENASHI´. I am looking forward to seeing you all in Osaka!