Preface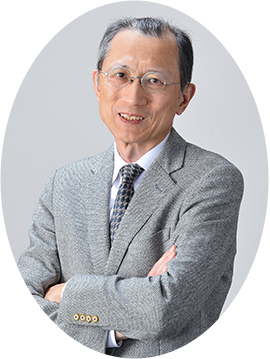 Dear Colleagues:
On behalf of the organizing committee, I warmly invite you all to participate at the 13th Japanese Society of Hematology (JSH) International Symposium, scheduled for July 21 and 22, 2023. The symposium will be held at the Epochal Tsukuba International Congress Center in Tsukuba City, Ibaraki Prefecture, Japan, with the subheading Reunion.
Even during the tragedy of the COVID-19 pandemic, development of new drugs has continued apace. The volume of knowledge we have to acquire is increasing exponentially, this expands our possibilities of providing patients with better treatment options, which is what we strive for. In parallel, the wealth of science is unquestionably increasing, promising further development of next-generation therapeutics.
The symposium will cover both clinical and scientific advancements in myeloid and lymphoid malignancies as well as new technologies in immunotherapies and cell therapies. Approximately 10 sessions with 3 to 4 invited speakers each, who will be joining from a variety of European, North American, Oceanian, and Asian countries, are planned. Two joint sessions are scheduled: one by the JSH and the American Society of Hematology (ASH), and the other by the JSH and the European Hematology Association (EHA). An oral session for presenters selected from the poster session will also be held.
Tsukuba City is located 60 kilometers northeast of central Tokyo, a 45-minute ride on the Tsukuba Express train; and it is 60 km from Narita Airport and 85 km from Haneda Airport. The city is a mixture of two areas. One area was artificially built after World War II to compensate for some previously Tokyo-based functions, particularly to relocate many government-based scientific institutes such as JAXA (Japan Aerospace Exploration Agency) and AIST (National Institute of Advanced Industrial Science and Technology). The other is an old, rural area overlooked by Mount Tsukuba, which is featured in a collection of poems compiled in the seventh and eighth centuries.
I look forward to participating at the 2023 International Symposium in Tsukuba with all of you, hoping for a real reunion after the COVID-19 turmoil.
Shigeru Chiba, President
The 13th JSH International Symposium