Preface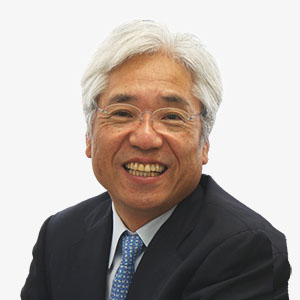 Dear Colleagues
On behalf of the organizing committee, it is my great pleasure to invite you to participate in the 11th Japanese Society of Hematology (JSH) International Symposium. This symposium will be held in Matsue city, Shimane, Japan on May 22nd and 23rd. The theme of this symposium is "Novel drugs for hematologic diseases".
A new era of molecular-targeted drug therapy has started following the development of tyrosine kinase inhibitors based on the molecular pathogenesis of chronic myelogenous leukemia (CML) and the success of chimeric anti-CD20 antibodies against B-cell lymphoma. At present, precision medicine is common in the treatment for some cancers, including hematologic malignancies. Many novel drugs, combination BRAF and MEK inhibitor therapy for melanoma patients, mTOR inhibitors and CDK4/6 inhibitors for breast cancer patients are available. For the treatment of hematologic diseases, there are many effective novel drugs, including novel TK inhibitors for treatment-resistant CML, new drugs for multiple myeloma, BCR signaling inhibitors for B-cell neoplasms and BCL-2 inhibitors, FLT3 inhibitors for acute myeloid leukemia, anti-PD-1/PD-L1 antibody drugs and breakthrough drug development for hemophilia. Elucidation of the molecular pathophysiology and development of new drugs based on these newly found mechanisms have rapidly progressed, and different specialties cannot keep up. Regardless of your expertise or years of experience, the learning and usage of novel drugs for hematologic diseases are important for medical care and research.
Shimane Prefecture has a population of 680,000, the second lowest in Japan, and the prefectural capital is Matsue, with a population of 200,000. It is a small but beautiful and peaceful castle town known for tea ceremonies. I would like to invite you to Matsue, where time flows slowly, and create an international symposium where you can learn about new medicines beyond your expertise. We look forward to welcoming you in May 2020.
Junji Suzumiya
President, the 11th JSH International Symposium
Shimane University Hospital